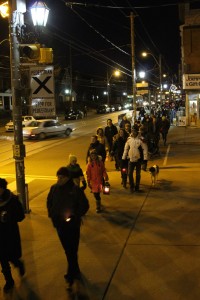 A great time was had by all on Saturday evening in our sixth annual Earth Hour walk down Roncesvalles Avenue.
Over 70 people attended to share the evening together, including our MP Peggy Nash.
Thanks to the organizers, especially Karyn Klaire Koski, marshals Andrea and Sarah, and RoncyWorks volunteer Veronica Feihl.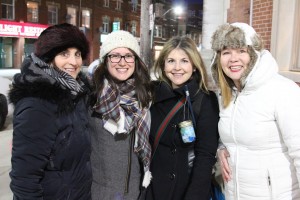 Thanks also to all of the businesses who dimmed their lights for the evening. Many Roncesvalles restaurants were lit by candlelight for the evening, which made for a great atmosphere and a wonderful way to participate in this important worldwide event.
Earth Hour is now celebrated in over 170 countries around the world. Millions of Canadians participate every year.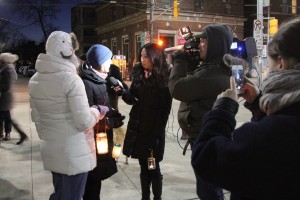 Special thanks to the Revue Cinema, the Chocolateria, the Herbal Dispensary and Clinic, Fresh Collective, Cookery and Soho for their generous donations which were given to our Earth Hour trivia contest winners at the end of the walk.
See you next year!