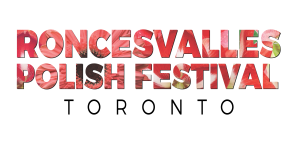 Hi 2019 RPF Sponsors!
Thank you for being a part of the 2019 Roncesvalles Polish Festival!
We are so looking forward to promoting your brands support of this years' festival on our social media channels.
Roncesvalles Polish Festival Social Links:
Facebook: @RoncesvallesPolishFestivalToronto
Instagram: @roncespolishfestival
Twitter: @PolishFestival
Hashtags to use: #RoncyPolishFest #RoncyPolishFest2019
Instagram users: Don't forget to tag @roncespolishfestival in your Insta Stories so we can add them to ours!
Please fill out the form below and include all relevant social links with regards to your brand/business.  If you only wish us to tag/connect with one please leave the others blank.
If you have any social media questions or concerns, please email daniele@roncesvallesvillage.ca
Here's to a wildly successful, fun and pyszne (yummy) festival!