---
Roncesvalles Animal Hospital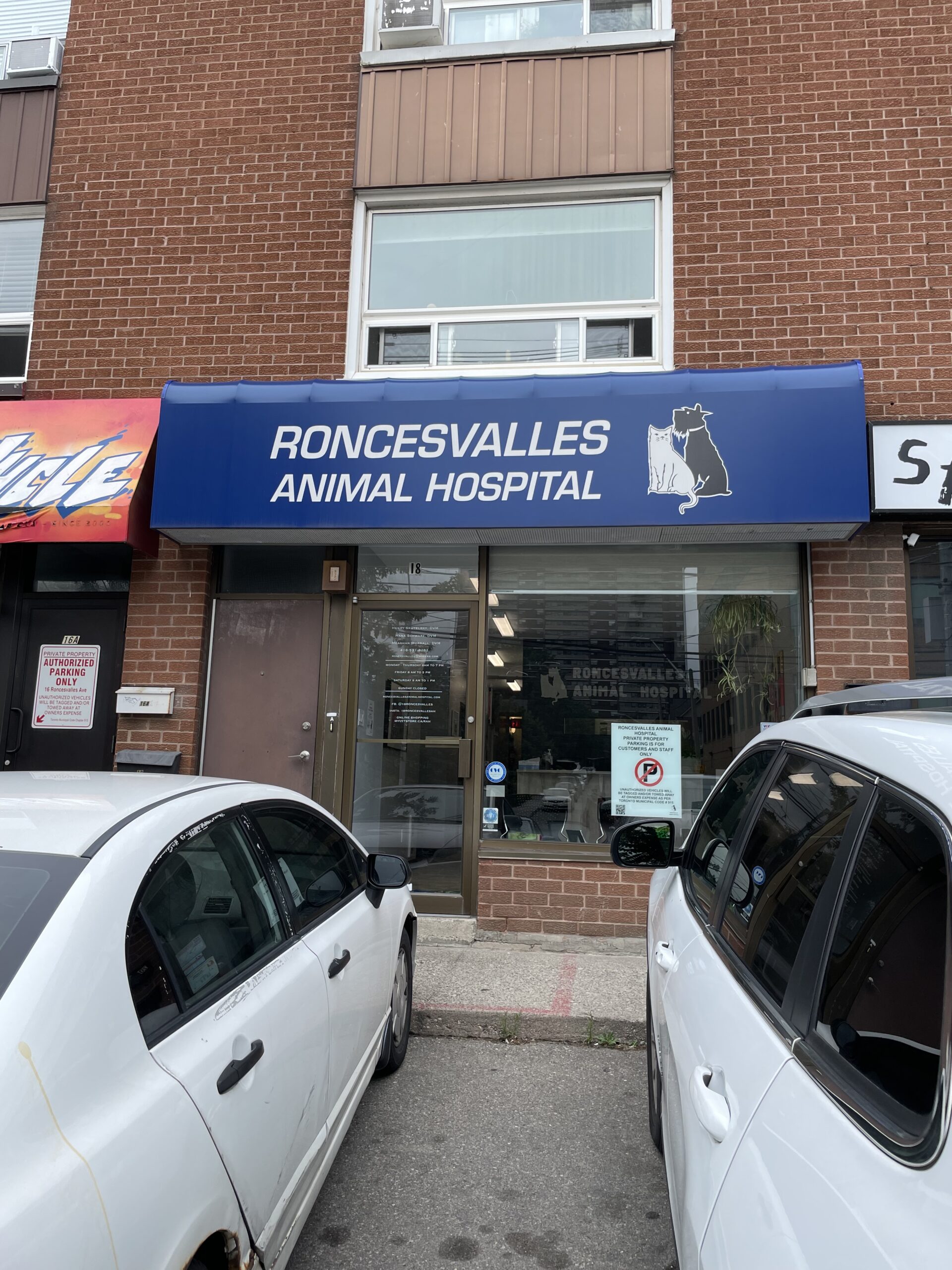 18 Roncesvalles Avenue

,

Canada

M6R 2K3
Toronto Pet Care!
Welcome to Roncesvalles Animal Hospital, your local veterinarian in the trendy Roncesvalles neighbourhood in Toronto.
We're proud to provide a wide variety of veterinary medical services for your furry family members.
Our animal hospital is run by Dr. Henry Skutelsky, a University of Guelph graduate, CVO licensed and experienced in small animal medicine and Dr. Hana Schwarz accredited by the Atlantic Veterinary College in PEI, CVO licensed and experienced in small animal medicine.
If you live in Roncesvalles Village, High Park or surrounding areas of Toronto, then Roncesvalles Animal Hospital is the perfect place to look for veterinary services.
Dr. Henry Skutelsky and Dr. Hana Schwarz are experienced veterinarians, for whom the well being of your pet is most important to them. Our doctors and our staff will take every step to give your pet their full attention.
Roncesvalles Animal Hospital is an accredited veterinary facility that has been providing preventative, medical, surgical, dental, and emergency service for cats and dogs for over 30 years. Dr. Skutelsky and Dr. Hana Schwarz are skilled in a variety of medical diagnostic procedures and maintain close contact with referral facilities in Toronto and Guelph. Beyond excellent professional care, we strive to make our clinic environment comfortable and friendly for you and your pet.
At Roncesvalles Animal Hospital, we treat your pets like the valued family members they are.