Roncesvalles Village
---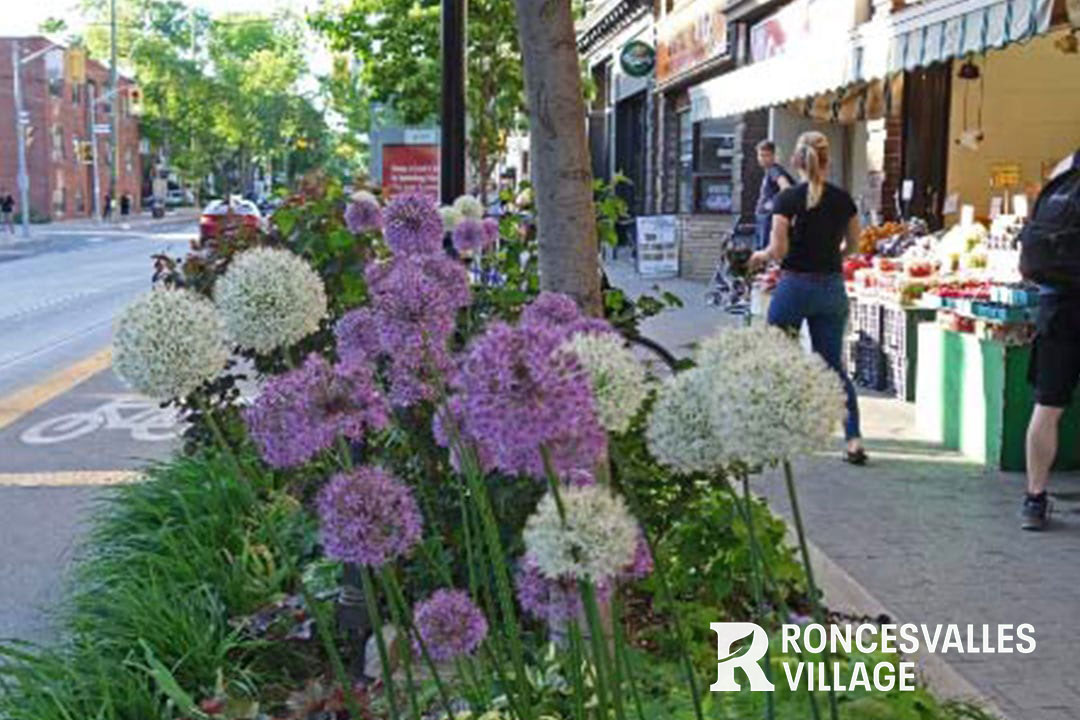 How to Get Here
---
Accommodation
---
Looking for a place to stay?
Points of Interest
---
Hairspray (2007 film): Most street scenes shot at Dundas St. West & Roncesvalles Avenue intersection
The Revue Cinema: Longest running independent cinema, opened in 1911 (400 Roncesvalles)
Old Country Shop: opened in 1961, (355 Roncesvalles)

Roncesvalles Sidewalk Gardens: 21 gardens were created in 2011 and are now maintained by community volunteers

Roncesvalles United Church: The Erskine building (1925), destroyed by fire in 1927 was rebuilt in 1928 (Wright &  Roncesvalles).  The location of the Wall of Welcome, the first Indigenous mural in a church in Canada
High Park Library: (1916) One of Toronto's Carnegie Libraries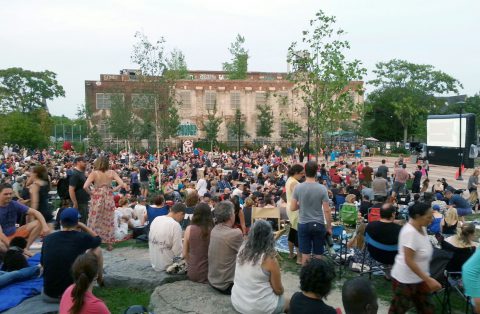 Village History
---
Early History

Much of the land west of Roncesvalles was once part of Sunnyside Farm, owned by John Howard, Toronto's first surveyor and one of Canada's greatest architects. In 1873, Howard donated a large chunk of land to the City of Toronto. In 1890, he also donated his beloved Colborne Lodge and the surrounding land. These great gifts formed most of what is today High Park, the largest in Toronto.

Colonel Walter O'Hara owned most of the land on the east, living on a large estate he named West Lodge. He named Roncesvalles after the gorge where he fought during the Battle of the Pyrenees in 1813. Many other neighbourhood streets have an O'Hara connection, such as Marion (named for his wife), and Constance (named for his daughter). Fermanagh is the county of his birth in Ireland. The Colonel died in 1874.

Residential homes began to appear from the early 1900s on, as Toronto experienced a massive building boom. The Ocean View Hotel and Sunnyside Amusement Park spurred the development of Roncesvalles Avenue. For the first half of the 20th century, Roncesvalles residents were mostly of British origin. In the post WWII years, a large number of Polish immigrants settled in the area, setting up churches, banks and businesses which remain important local institutions. Every year, Roncesvalles celebrates the Polish contribution to Toronto's cultural mosaic with the Roncesvalles Polish Festival.
Learn about the 11,000 Year Heritage of Roncesvalles Avenue.
Land Acknowledgement
---
We acknowledge that Roncesvalles Village lies on the treaty lands of the Mississaugas of the Credit First Nation, and on the traditional lands of the Mississauga Anishnaabeg, Haudenosaunee, Wyandot and Wendat Indigenous peoples. There are many untold stories set on this land we call Toronto, with the people who have lived here for thousands of years, and we recognize our need to learn more. In our neighbourhood, the search to better understand our living history of Indigenous habitation, loss, and dispossession, starts with the Dundas Roncesvalles Peace Garden and the The Original People Leading to the Eighth Fire.