Top Ten Reasons Why We Love Roncy
---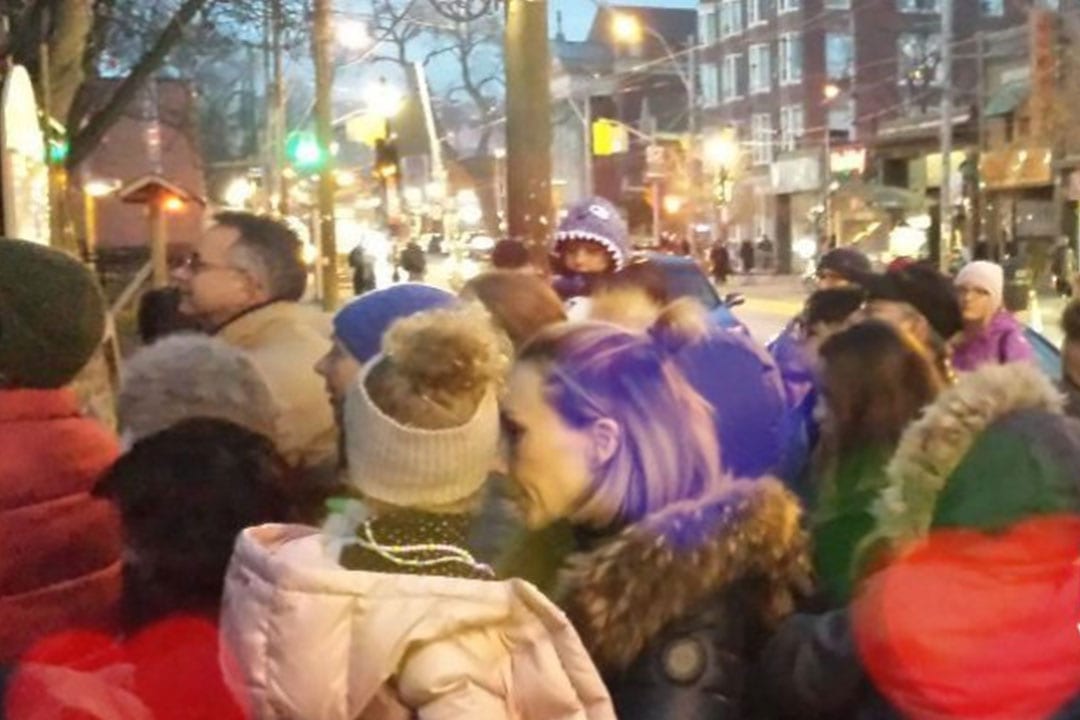 Thriving Main Street
---

Generally, businesses do well on Roncesvalles. That is, they benefit from a critical mass of customers who enjoy shopping, eating out, picking up groceries, or just hanging out on Roncy.
The conditions on the street that make it so inviting, were conceived back when the RVBIA reached out to the community — in anticipation of a large street reconstruction project — to find out what they wanted as part of their main street. Roncesvalles Renewed was an umbrella group formed by the RVBIA for collaboration with the community on the vision for growth. It encouraged the local interest groups, residents and business owners to consider features and options critical to sustaining thriving neighbourhoods within cities.
Members of Roncesvalles Renewed pushed for a tree canopy, gardens, benches, bike rings and other street furniture that would enhance the street. Features that would fit in with the old-world character of the buildings while contributing to a walkable street.
To help sustain the businesses through the reconstruction, Roncesvalles Renewed launched a shop local campaign, which the locals continue to embrace.
Everything You Need
---

When visitors to Roncesvalles Village ask "Where can I find … (an item, a product, a service…), the answer is usually "just around the corner on Roncy."
There's no need to leave the hood once you're here. There's an abundance of shops and services that provide everything you need.
Find what YOU need!! Visit our BUSINESS DIRECTORY
Great Places to Eat
---

Over 60 Restaurants, Bistros, Sports Bars, Cafes, Bakeries & Takeout Joints draw customers from around the City.
Find a place to eat that's just right for your tastes and occasion. Visit our BUSINESS DIRECTORY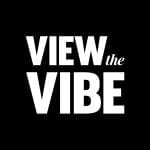 "It's no secret that Roncesvalles is one of Toronto's predominantly Polish neighborhood. The neighborhood, which is tree-lined and cozy, has the King streetcar coasting through it on the regular and has its streets populated with cute pups and young families. But Roncy has a lot going on besides cute pups, although it's a great selling feature. Lots of coffee shops and tasty bakeshops as far as the eye can see."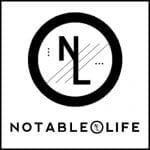 "We're back at it with another neighbourhood full of fine eating options.Not simply content to be its own little picturesque village in the west end of the city, Roncesvalles also offers an abundance of foodie choices. Whether it's a stroll in High Park that leads you there or you get to the end of Queen West and just keep walking, we promise you won't be disappointed in the small-town feel of one of our favourite strips in all of Toronto."
Small Businesses
---

Small businesses are the lifeblood of our community. Local entrepreneurs provide better service. They hire locals and they invest back into the community.
Shopping local helps sustain the economic vitality of our main streets and neighbourhood. It builds community. It helps sustain local food producers and cut down on packaging waste and additional fuel usage from the delivery of goods ordered online.
Village Vibe
---

Everyone loves the vibe on Roncesvalles. It's like a village, but with the diversity found in a big city. We get to know our neighbours, we see them on the street, in our shops, at our schools and community events. We look out for each other. 
Walkable Streets
---

Roncesvalles Avenue offers broad sidewalks lined with a diversity of trees planted sustainably at grade that will one day form a green canopy. Locals and visitors enjoy walking to Roncesvalles and along the main street to get something to eat, forage through shops, or just hang out on the street with its gardens and benches and cruiser-table-style tree guards.
The vision for our streetscape reconstruction — which was mostly completed in 2011 — was driven by the RVBIA's Beautification Committee and its sub-committee Roncesvalles Renewed, and influenced by locals interested in urban planning, and city building. They observed the wisdom of legendary urban activist, Jane Jacob, and so pushed for the features that we enjoy today. Without them, Roncesvalles could have ended up as just another thoroughfare.
"Cities have the capability of providing something for everybody, only because, and only when, they are created by everybody."
— Jane Jacobs, The Death and Life of Great American Cities
The Greening of Roncy
---

It started with the community's commitment to sustainably planting urban street trees. Then pitching in to maintain over 20 sidewalk gardens: first weeding then launching a campaign to reduce cigarette butt litter, then redesigning the gardens with perennials, native plants, and reconditioning the soil.
The Dundas Roncesvalles Peace Garden was added after five years of collaborative partnerships between community groups, artists, students and the City. Now the 23 gardens form part of the Roncesvalles pollinator corridor, as gardeners continue to add plants that attract butterflies and bees and other pollinators.
Many of the businesses along Roncesvalles are committed to sustainable values in what they order, where they order from, and the steps they've taken to reduce their environmental footprint.
Several Green groups in the area, like Roncy Reduces and Green Parkdale and Roncy, have spearheaded initiatives to further encourage businesses and their customers to reduce waste through various means and we continue to raise the bar on eco-action.
Community Engagement
---

Many who live or work in Roncesvalles Village, or who come to visit, are truly appreciative of all the good things it offers. They understand the connection between their quality of life here and the need to consider the well-being of the community in the choices they make and the actions they take.
There are many opportunities to get involved with special events and interests and new initiatives in the community.
Consider volunteering for one of our street events:
Or with our volunteer partners:
More Community Groups & Interest Groups in Roncesvalles Village
Health & Well-being
---

Roncesvalles Village is fortunate to have an abundance of services to keep you healthy, or to address what ails you. Find what YOU need through our BUSINESS DIRECTORY.
Parks and Waterfront
---

Staying active is easy in and around Roncesvalles Village with its proximity to High Park and Lake Ontario, and to our local community parks and parkettes, easily accessible by bike and on foot. Plus there are lots of places to fuel and recharge your body before or after your activities at our many cafes, restaurants and delis along Roncesvalles.
Lake Ontario – From the Roncesvalles Pedestrian Bridge at the foot of Roncesvalles Ave., access the boardwalk and bike path to reach: