---
Roncesvalles United Church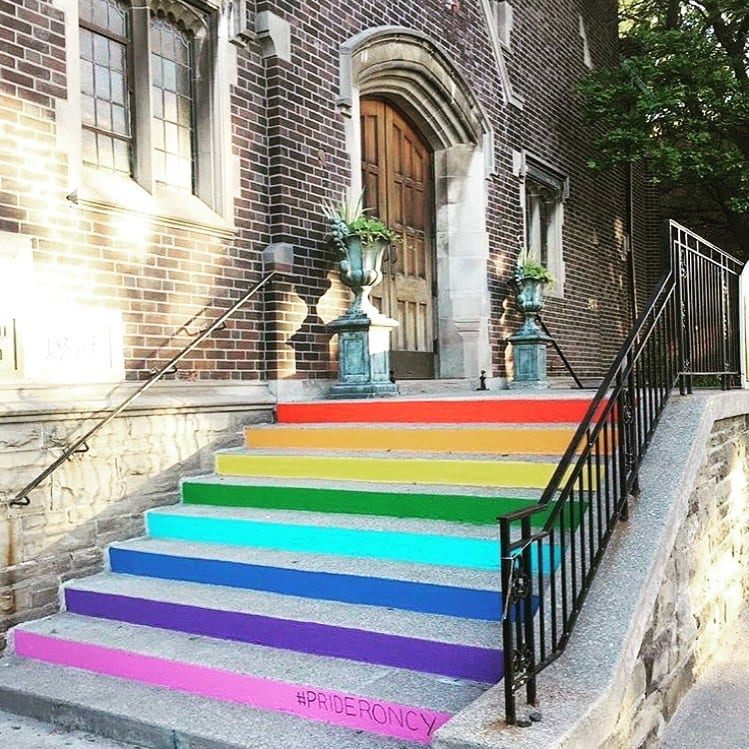 240 Roncesvalles Avenue

,

Canada

M6R 2L8
You're welcome here, to an affirming, loving church. Everyone, and we mean everyone – is welcome! We don't care who you love, what you've done or how long you've been away. Christ welcomes everyone, believer or not. We do too! If you would like to get to know some people, a good way to start is to join us for coffee right after the service in the Fellowship Room.
We're BIG on LOVE and finding your true gifts in the world. We're big on joy, wonder and joining together to make the world a better place. And, we're really big on asking "What does love look like now?" Not fifty years ago or a thousand years ago... but right now in our place, our life and our times.
So, whoever you are, wherever you're from, whoever you love, you can find spiritual support and renewal here.
Dinner with Dignity is run through the Roncesvalles United Church