---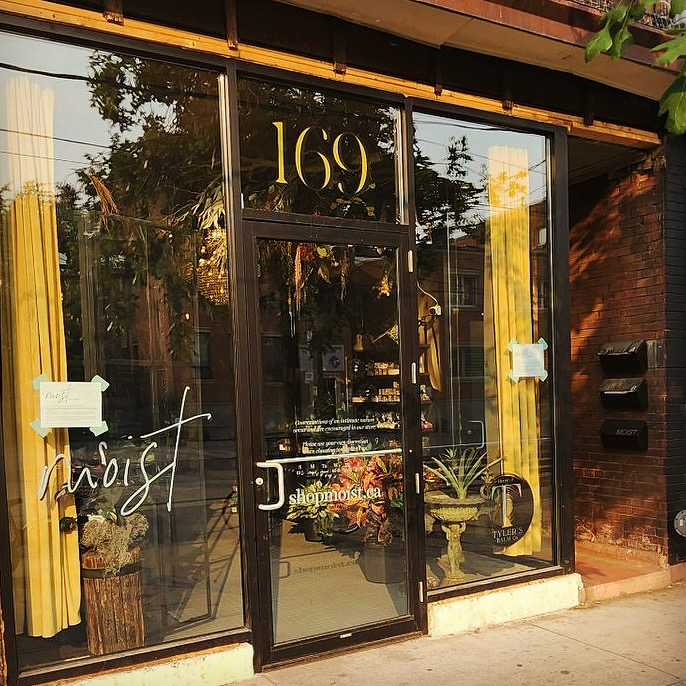 169 Roncesvalles Avenue, Toronto, Ontario M6R 2L3, Canada

,

Canada
Plant Love. Self Love.
A beautiful and elegant retail plant shop, as well as a women's focused, sexual health boutique.
In terms of plants and botanicals, Moist offers an extensive inventory of house plants, large tropicals, succulents and air plants; along with an ever changing selection of decorative pots and terrariums.
As a female focused sex boutique, Moist is breaking down the stereotypes and taboos of sexuality, and bringing it forward, into everyday conversation.
Discreet, but never hidden in back rooms, behind beaded curtains, or spoken about in hushed tones, Moist takes a supportive role in sexual health and enjoyment, for women and those who identify as female.
LGBTQ+ friendly, female owned and managed, we hope to create a safe and open space to discover more about yourself and your body.
Workshops and seminars, discussing a wide range of topics, including, but not limited to endometriosis, pelvic floor recovery, post and peri-menopause, postpartum sex, self-love and more.