---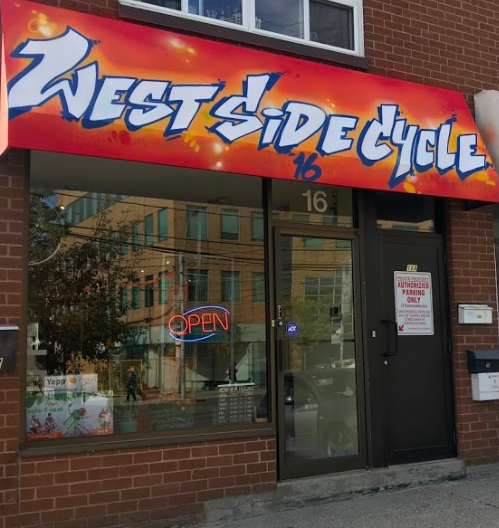 16 Roncesvalles Avenue

,

Canada

M6R 2K3
The team at  WSC are highly attentive to the needs of locals, women, families and professionals and they enjoy servicing all levels of bike repairs especially "moms and pops" and  people who just want to hop on their bike and ride.
West Side Cycle is known for its extensive lines of bike accessories and quality repair service. Most new bikes are in the  $400-$800 price range to start and are meant for  recreational riding and around-town trips.   They have a healthy selection of kids' bikes and accessories,  so that mom and pop can take the little 'uns along.
Child Bike Carriers & Kids Bikes
For an affordable and broad assortment of Thule, Yepp, Copilot and Voyager child bike seats visit West Side Cycle.
With, our child bike seats, children can be placed and taken out of the seats with ease. Our child bike seats are lightweight and Thule and Yepp child bike seats feature an anti-theft lock. The innovative material on Thule and Yepp child bike seats are shock absorbant and have a closed cell structure which means (rain) water cannot get in.
In addition the material of the Thule and Yepp child bike seats is antibacterial and easy to clean.
So for a large and affordable selection of children's bike seats, call, or visit West Side Cycle.