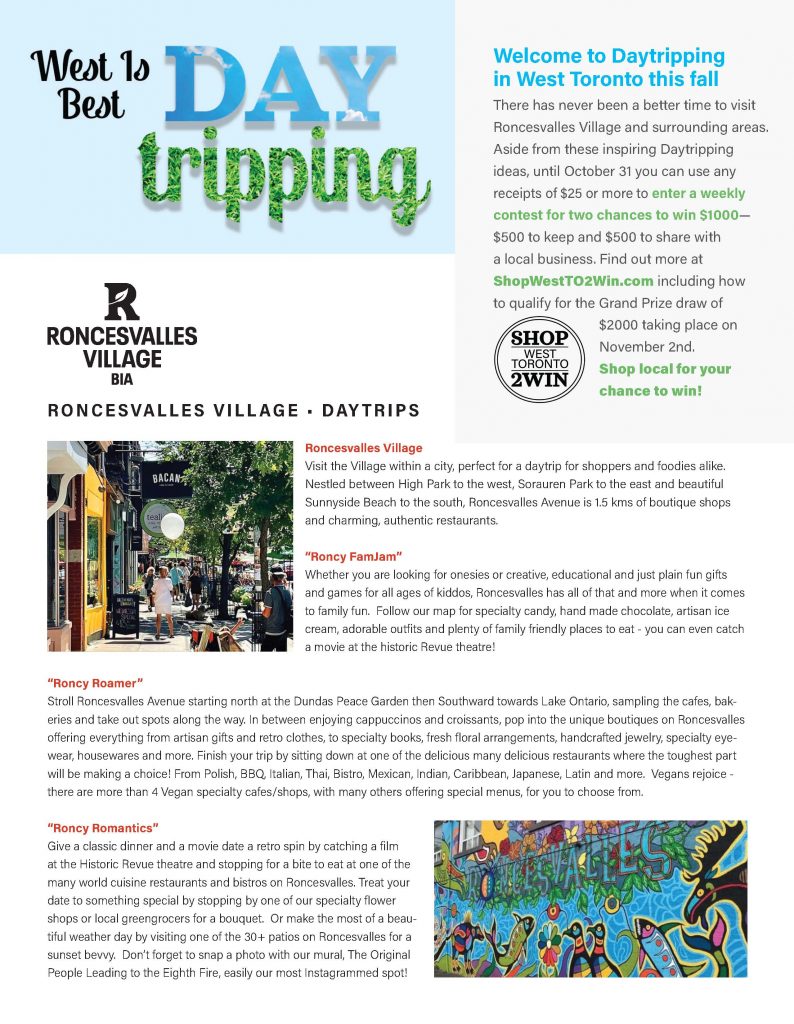 [Image Description]
Roncesvalles Village Day Trips
Whether you're visiting Roncesvalles Village or you are a local interested in more ways to enjoy the neighbourhood, you're all invited to spend a day (trip) or two on Roncy!
Visit the Village within a city, perfect for a day-trip for shoppers and foodies alike.  Nestled between High Park to the west, Sorauren Park to the east and beautiful Sunnyside Beach to the south, Roncesvalles Avenue is 1.5 kms of boutique shops and charming, authentic restaurants.
Roncy FamJam: Whether you are looking for onesies or creative, educational and just plain fun gifts and games for all ages of kiddos, Roncesvalles has all of that and more when it comes to family fun. We've got the treats too!
Follow our map for specialty candy, hand made chocolate, artisan ice cream, adorable outfits and plenty of family friendly places to eat – you can even catch a movie at the historic Revue theatre!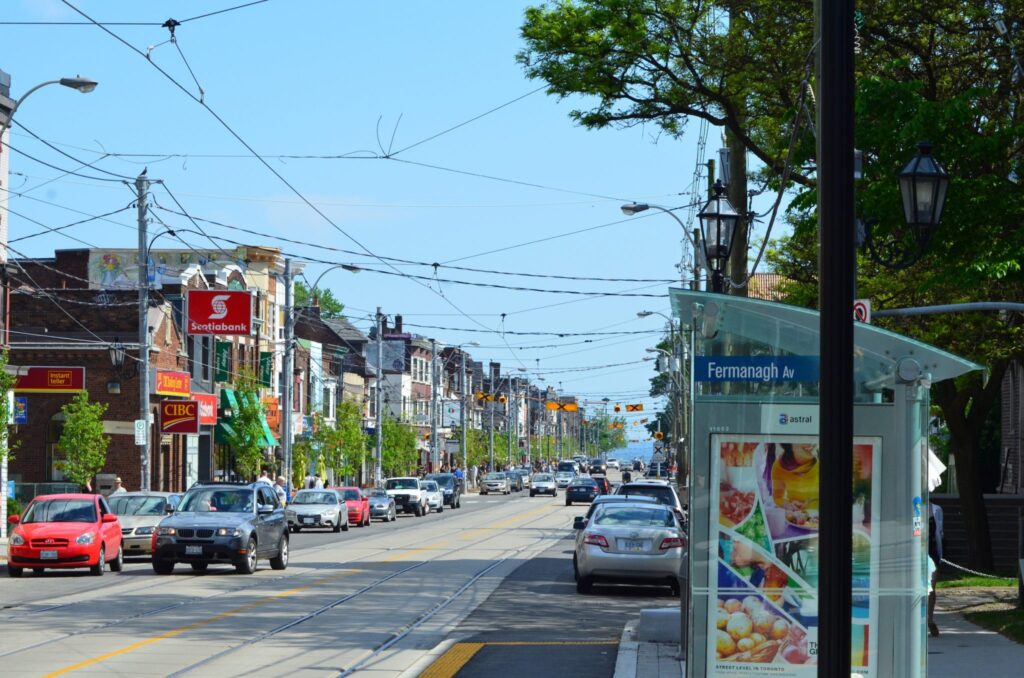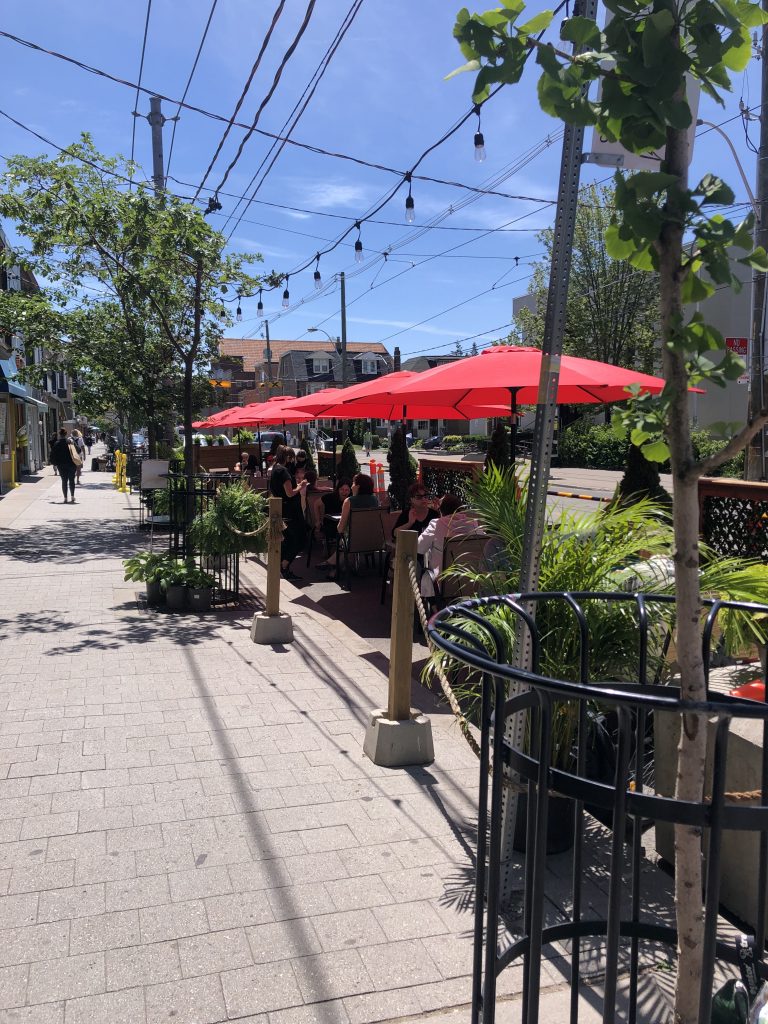 Roncy Roamer: Stroll Roncesvalles Avenue starting north at the Dundas Peace Garden then Southward towards Lake Ontario, sampling the cafes, bakeries and take out spots along the way. In between enjoying cappuccinos and croissants, pop into the unique boutiques on Roncesvalles offering everything from artisan gifts and retro clothes, to specialty books, fresh floral arrangements, handcrafted jewelry, specialty eyewear, housewares and more. Finish your trip by sitting down at one of the delicious many delicious restaurants where the toughest part will be making a choice! From Polish, BBQ, Italian, Thai, Bistro, Mexican, Indian, Caribbean, Japanese, Latin and more.  Vegans rejoice – there are more than 4 Vegan specialty cafes/shops, with many others offering special menus, for you to choose from.
Roncy Romantics: Give a classic dinner and a movie date a retro spin by catching a film at the Historic Revue theatre and stopping for a bite to eat at one of the many world cuisine restaurants and bistros on Roncesvalles. Treat your date to something special by stopping by one of our specialty flower shops or local greengrocers for a bouquet.  Or make the most of a beautiful weather day by visiting one of the 30+ patios on Roncesvalles for a sunset bevvy.  Don't forget to snap a photo with our mural, The Original People Leading to the Eighth Fire, easily our most Instagrammed spot!