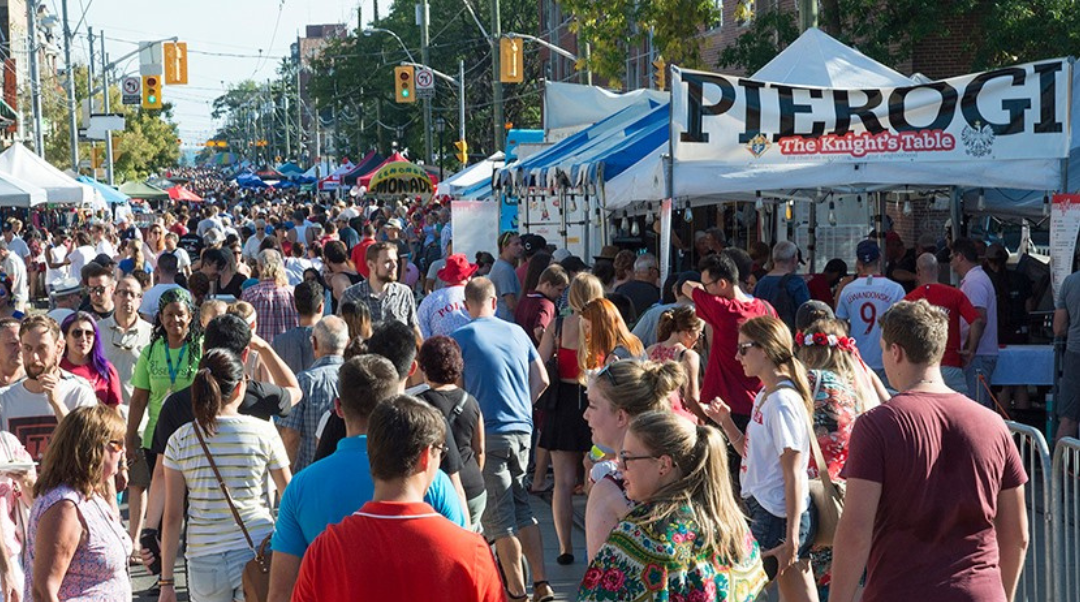 Date
Sep 16 - 17 2023
Expired!
RONCESVALLES POLISH FESTIVAL
Hello, Cześć, Boozhoo, Tansi, Bonjour!
Come celebrate Roncesvalles Village, and the unique heritage of this neighbourhood, at our weekend Roncesvalles Polish Festival.
Coming this September 16 & 17, 2023, and building on the long history of the Roncesvalles Polish Festival, which include fan favourites, like Polka and pierogi, in conjunction with a fresh focus to celebrate a broader range of local artists, musicians and, of course, food.
Combining old world charm with today's Roncesvalles Village; well-known as one of Toronto's most vibrant, unique, and creative communities, attendees will find an amazing variety of global cuisines from local eateries, exceptional shopping, and quality services, as well as performances by talented local artists and musicians, including Indigenous programming and family friendly activities!
Whether it's your 1st time or your 16th, we can't wait to say Hello, Cześć, Boozhoo, Tansi, and Bonjour and welcome you to Roncesvalles Village!
Now entering its sixteenth year, the Roncesvalles Polish Festival; A Celebration of Food, Art, Music & Our Community is made possible by the Roncesvalles Village BIA; made up of more than 270 members in Toronto's West End, serving our community of more than 16 thousand residents for over 35 years.
The largest celebration of Polish culture in the world is the Roncesvalles Polish Festival. Over two days, visitors see some of the best Polish bands and dance groups from across Canada and the United States. Activities along Roncesvalles Avenue include live music and dance, cultural displays, Polish and international foods, crafts, vendors, beverage gardens, buskers, and kids rides.
Get details at polishfestival.ca.

For up-to-date info, performers, special events and more follow us on Instagram @roncespolishfestival
For vending and performance applications please apply via polishfestival.ca.  No phone calls please.