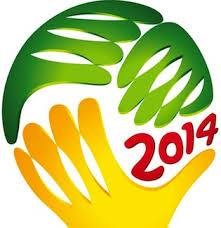 Roncesvalles Village has always had a good crop of sports bars, but during the World Cup a few more options become available as our neighbourhood goes mad for footie!
A great option, and well known for soccer fanatics, is the Dizzy at 305 Roncesvalles. They are renowned for their early morning broadcasts of European football matches and their superior food, and routinely make it onto top ten lists for sports pubs in Toronto. Loons at 416 Roncy is another popular spot, especially considering their new TVs and their huge, inviting patio.
The Roncy Public at 390 Roncesvalles is a good choice for something a little more upscale. Well-appointed with great TVs and food and drink options that are a notch above average make this a nice spot to catch a game.
During the 2012 Euro Cup Chopin Restaurant at 165 Roncesvalles was a very popular spot for anyone wanting to catch Team Poland (or anyone else), and Gabby's, just down the street, is also a favourite sports hangout.
There are a couple of spots on Roncy that you might not think of when thinking about watching a World Cup game, but Roncy's Bean at 385 Roncesvalles is a good choice if you're a soccer fan who isn't interested in quaffing a pint. And while the Local at 396 Roncesvalles is best-known for their great live music and local craft brews, they will have two big projectors showing every World Cup game!