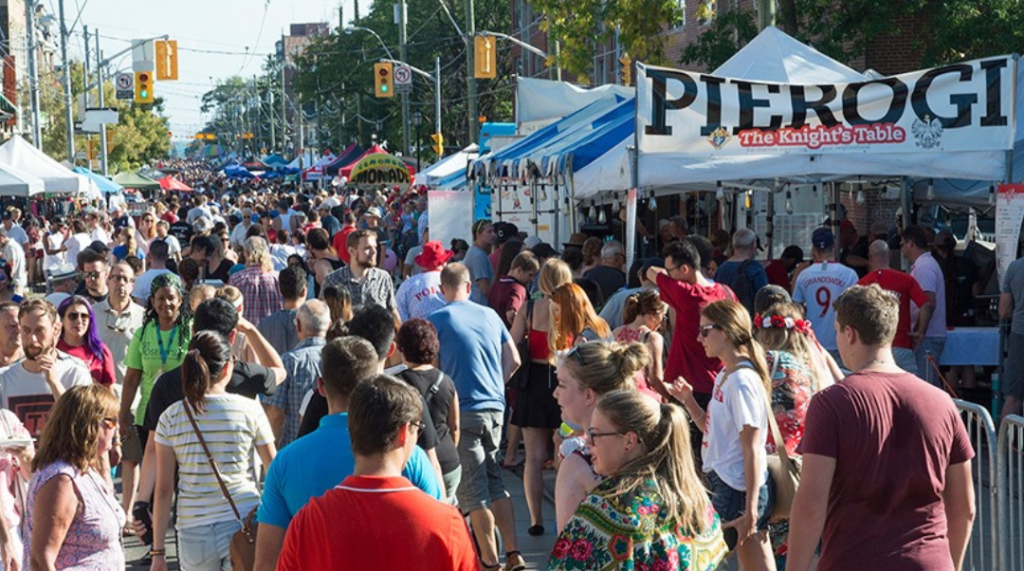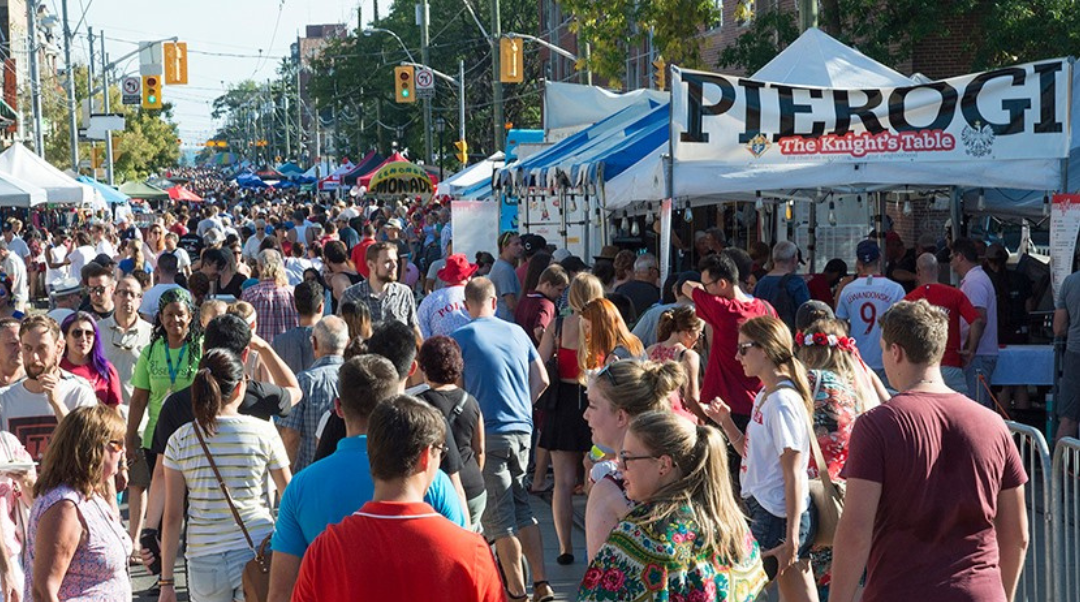 The Roncesvalles Village BIA hosts the Roncesvalles Polish Festival annually on Roncesvalles Avenue in September.
This will be our 16th Roncesvalles Polish Festival, one of Toronto's Largest celebration of food, art and Polish heritage held in the city's best neighbourhood, Roncesvalles Village!
Along with entertainment like Polka, international music, and Polish folklore, Euro dance bands, the ever-popular Dance Under the Stars on Saturday night and the lively beer gardens, there are endless delicious restaurants, cafes, bakeries, and bistros as well as visiting vendors to enjoy diverse cuisine along with traditional Polish fare, including pierogi, kielbasa, bigos, cabbage rolls.
The Roncesvalles Polish Festival committee is seeking a vendor to provide social media management for the 2023 festival.
The RFP can be viewed here.
Visit Roncesvalles Polish Festival Website for more information about the festival.
Event Date/Time:
Saturday, September 16th, 2023 – 11am to 11pm
Sunday, September 17th, 2023 – 11am to 7pm
Event Location: Roncesvalles Village – Roncesvalles Ave.
The Roncesvalles Polish Festival is supported and managed by the Roncesvalles Village BIA
Additional funding provided by the Province of Ontario.