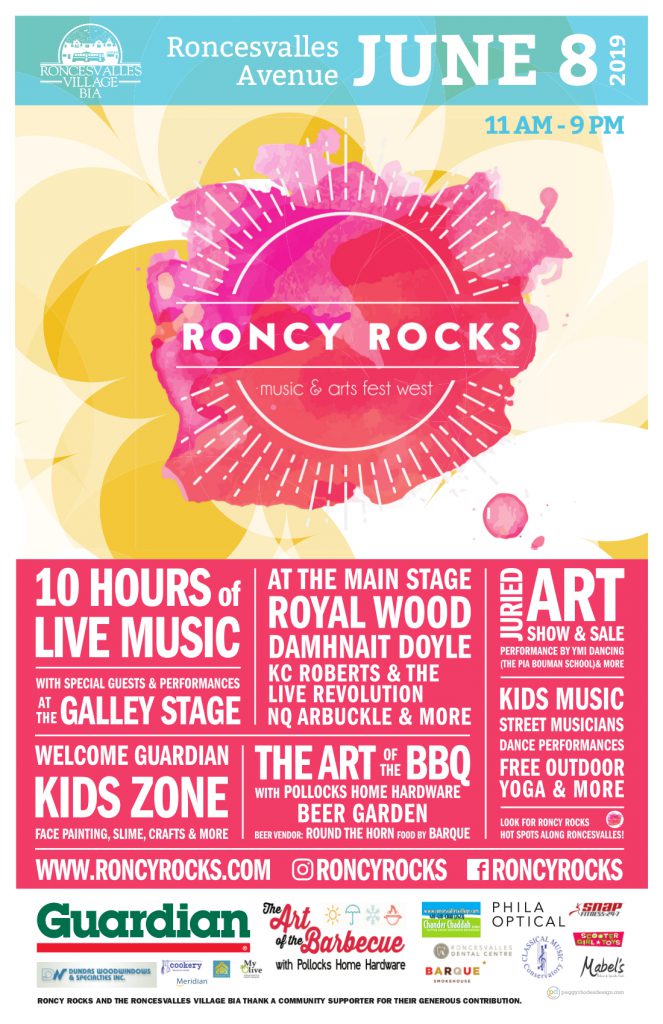 A celebration of our local music, art, community and entrepreneurial spirit
On June 8th, multiple entertainment zones will be raised on Roncesvalles Avenue, inviting the community and visitors to experience along the length of our thriving main street.
From our Main Stage performers, to the Art Zone, Beer Garden, Kids Zone and Family Friendly Stage. There will be plenty of live music, art, entertainment and fun for the whole family. Plus Roncy is known for its fabulous array of unique shops and over 40 restaurants, cafés and pubs, to delight everyone.
Features this year include: 10 hours of live music with headliners Royal Wood, Damhnait Doyle, KC Roberts & The Live Revolution, & NQ Arbuckle! … A juried art show and sale, complementary Yoga, kids activities and crafts, BBQ demo, films, plus a sidewalk sale, beer garden, tasty treats, outdoor patios; there's something for everyone.