---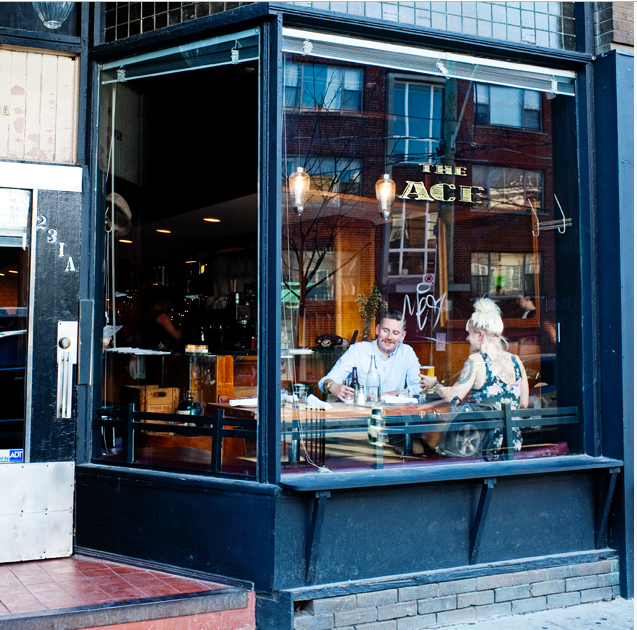 231a Roncesvalles Avenue

,

Canada

M6R 2L6
The Ace is a family-friendly restaurant located on Roncesvalles Ave in Toronto. Housed in a restored 1950s diner.
Dinner, lunch and brunch daily.
The Ace is currently owned and operated by Rafael Badell and Maggie Stackpole.
History: 231a Roncesvalles Ave was first established as a business in 1914, this location has housed numerous shops a music shop and a mechanic storeroom.  It was known as The Ace Diner before a Mr & Mrs Lee took it over in 1956, when it became the Ace Restaurant, featuring Chinese-Canadian cuisine.  It was inactive for many years, it reopened to the delight of locals once again as a diner from 2011-2020 managed by Greg Boggs.
Recently received a mentioned in the latest Michelin Guide!