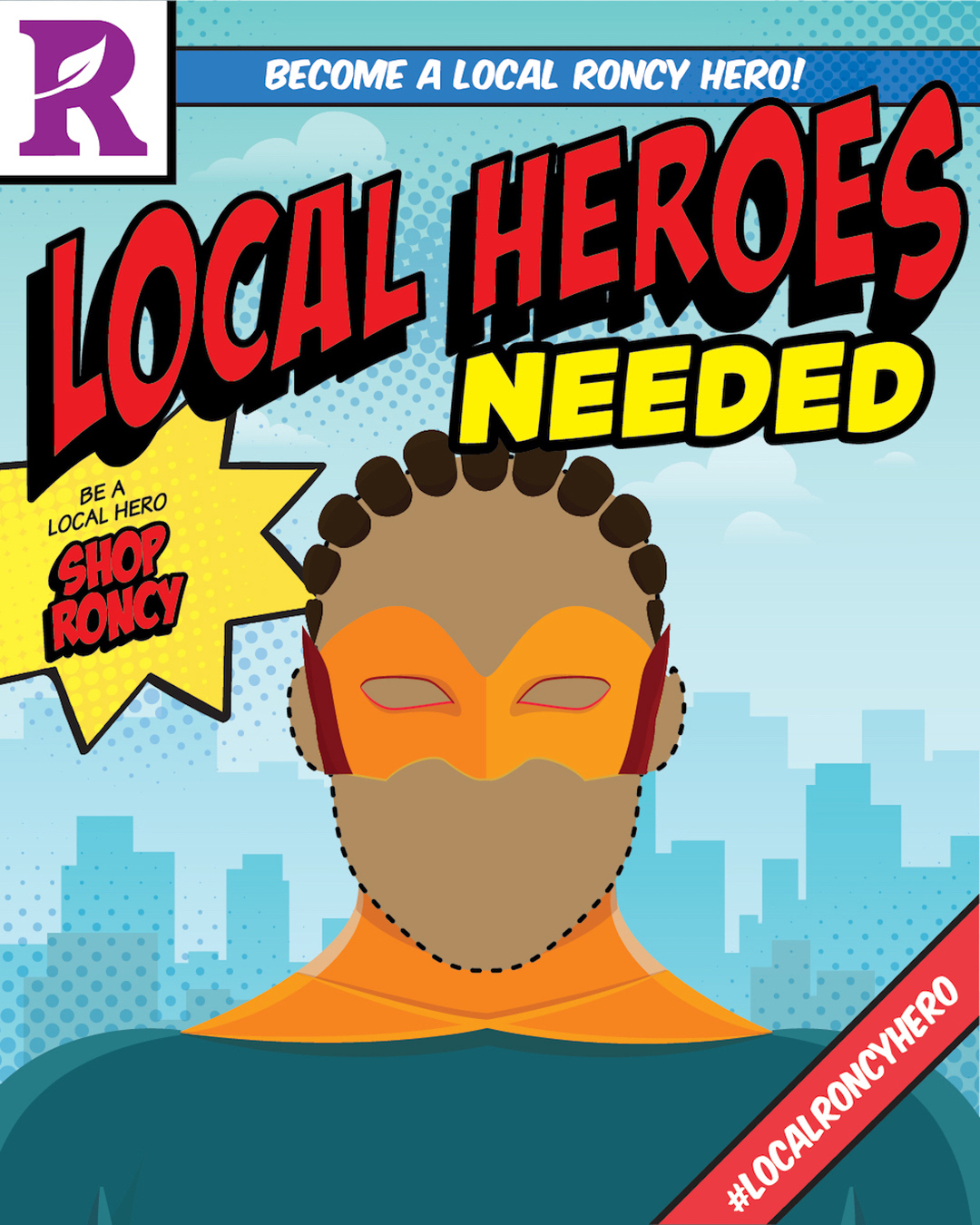 Hi Roncy!
You may have received a piece of mail from the Roncesvalles Village BIA recently telling you about our newest campaign to find our #LocalRoncyHeroes.   It begins on National Superheroes Day – and we hope you'll join in!
There is a fun cut-out mask included on that direct mail piece AND you can download and print more masks below. Choose a different colour, or create your own!
Print Your Own Roncy Local Hero Masks – Colour Download
Print Your Own Roncy Local Hero Mask – Black & White Download
You can become a Local Roncy Hero, simply by supporting Roncy and shopping local.
How to enter:
1. Post pics of your purchases or experiences, where they're from and use the hashtag #LocalRoncyHero.
2. Every week we'll pick someone with a lot of posts and they will be the Local Roncy Hero
3. Winners will receive a personalized comic book cover! It's that easy! Have fun and Shop Roncy!