From the office of David Miller: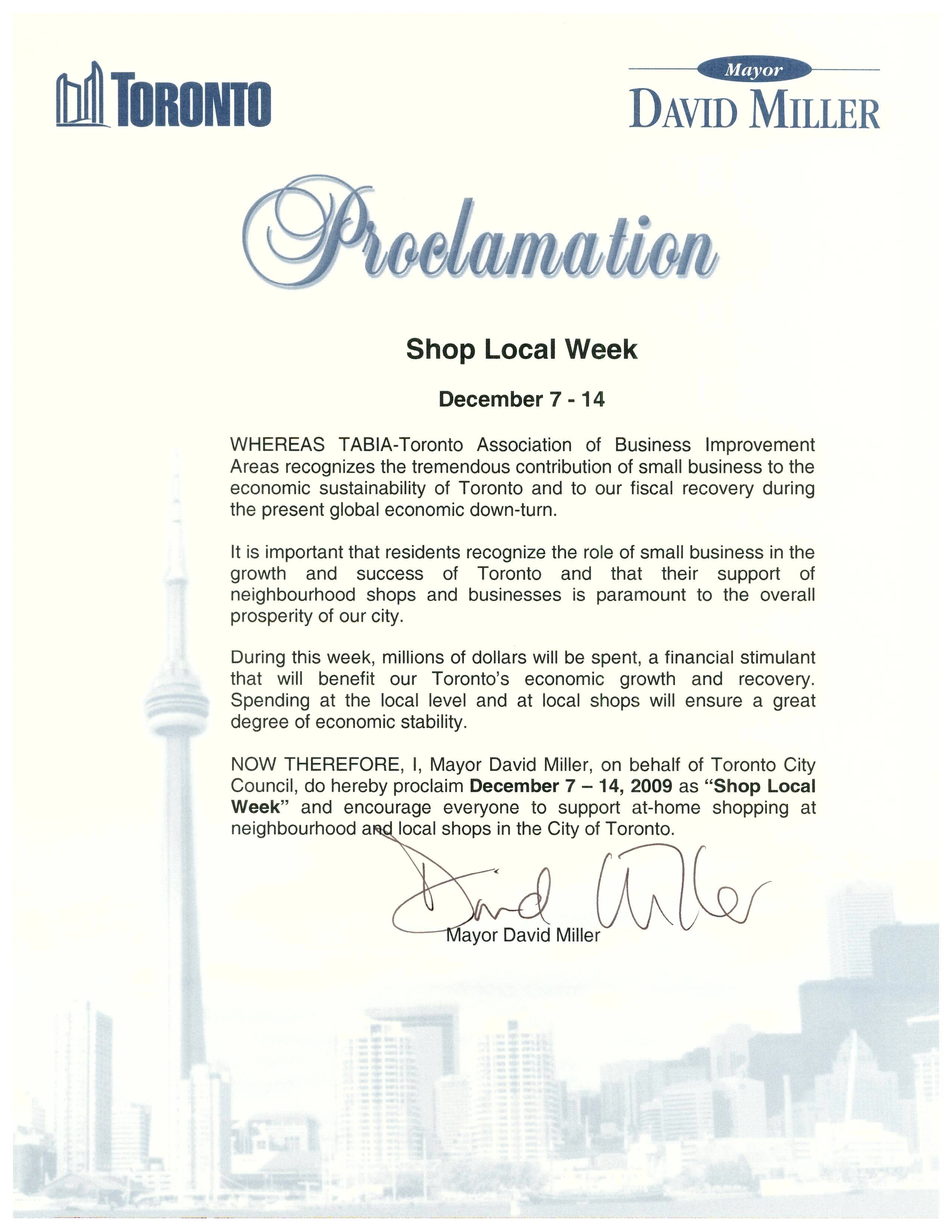 Whereas TABIA (Toronto Association of Business Improvement Areas) recognizes the tremendous contribution of small business to the economic sustainability of Toronto and to our fiscal recovery during the present economic down-turn.

It is important that residents recognize the role of small business in the growth and success of Toronto and that their support of neighbourhood shops and businesses is paramount to the overall prosperity of our city.

During this week, millions of dollars will be spent, a financial stimulant that will benefit our Toronto's economic growth and recovery. Spending at the local level and at local shops will ensure a great degree of economic stability.

NOW THEREFORE I, Mayor David Miller, on behalf of Toronto City council, do hereby proclaim December 7 – 14, 2009 as "Shop Local Week" and encourage everyone to support at-home shopping at neighbourhood and local shops in the City of Toronto.