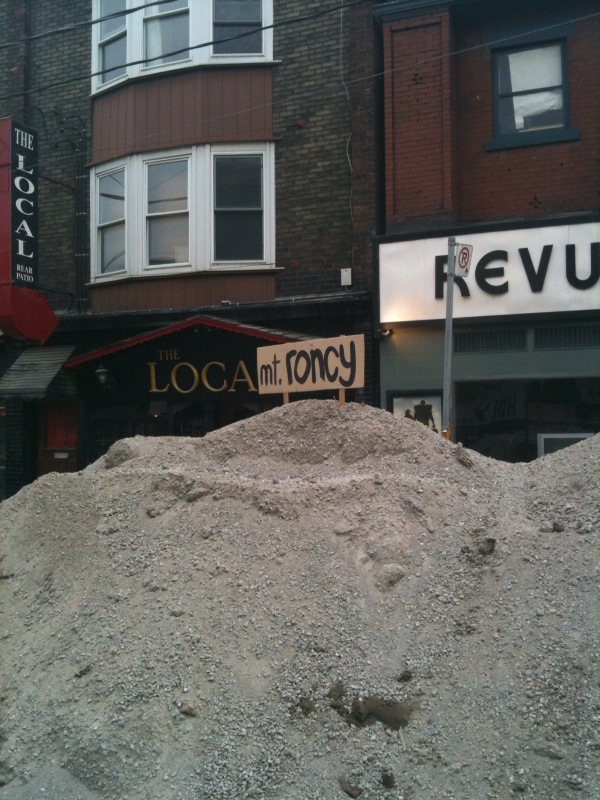 This past week a number of new signs appeared on construction fencing and gravel piles on Roncesvalles, much to our delight!
Clearly this is the work of the same mystery messenger who festooned the neighbourhood with the "So Sucky!" signs that Torontoist reported on a while back.
We really liked the "Mt. Roncy" and "♥ Roncy" signs. A good sense of humour helps us get through all of this. (That's RVBIA chair Tony Cauch and Business Continuity Committee chair Len McAuley flanking the ♥ Roncy sign.)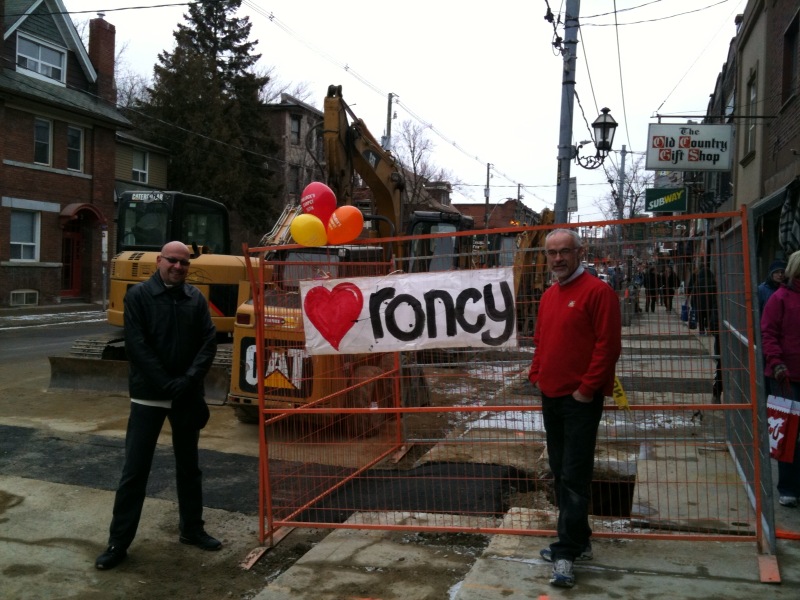 If you "heart" Roncy like we do, please continue to support your favourite Roncesvalles businesses while the construction wraps up. Roncesvalles is now completely open from Queen up to Geoffrey, with lots of parking and two-way traffic. Completion of the current round of construction is expected in mid-March.