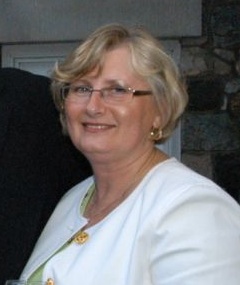 As a number of you probably know, Krys Streich left Copernicus Lodge and therefore our BIA a short while ago.
Krys served on the Board and was an important volunteer in our community, particularly in the Roncesvalles Polish Festival.
This is an excerpt from a very nice letter we received:
Dear Tony and BIA Members:

Thank you so much for the floral arrangement and kind words… I have deep roots in the area as I was born there and worked there for many years. It was a real pleasure for me to serve and perhaps have added some value to the Board. Best wishes to you all and most importantly may you have smooth roads ahead.

With warm regards,

Krys
We thank Krys for her service to the BIA and Roncesvalles Village, and wish her all the best for the future.