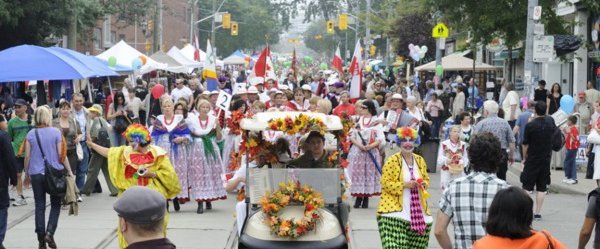 Neither the threat of rain nor its arrival on Saturday evening dampened the spirits of visitors to Roncesvalles this past weekend. Our neighbourhood was visited by record-breaking numbers of people, making this the biggest Festival to date.
The Roncesvalles Village BIA would like to extend its thanks to the Festival sponsors and patrons, our members, event organizers, neighbours, vendors, volunteers, entertainers and musicians. You've helped make this year's Festival the best yet!
Please visit www.polishfestival.ca for more.