On Sunday, June 27th, from 2-5pm, Sorauren Park will come alive with song, dance, stories and more.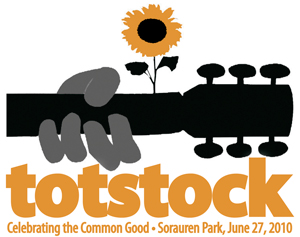 Brought to you by the totsquad (and lots of volunteer moms and dads), totstock is a vibrant, noisy, whimsical celebration of family and community.
It's a party for families and an exclusive opportunity for local & sustainable businesses & organizations to hang out with their urban neighbours.
More info here.